Quick post. Yep, sure am feeling better than I was over the weekend. However, I haven't been taking it easy, working long shifts with short turns (ten hours off) because now other people are sicker than I. That's the way the cookie crumbles, though, isn't it? (Oh, I loved the Cookie Monster….)
Have to go in early tomorrow on my day off for overtime and then I'm driving from work to the folks' for Thanksgiving, so I won't be posting or checking email until probably Friday night. I'll be taking the two cats (my catsitter doesn't do holidays, and can you blame her?) so wish me luck. Sometimes I put the top down on the 'vertible just to drown out the howling. Five solid hours of Digit keening is enough to make me a dog person.
I leave you with the scary fact that my site got hit by a person searching for "Indigo Girls stalker." That's frightening for many, many reasons.
And this. I know we know where angora comes from, but look at this. This kills me: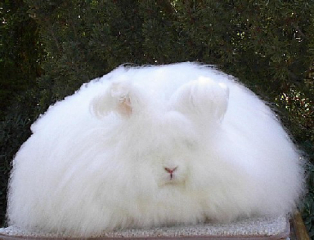 From here (more pics, but slow load). Thanks, OutOut, for the link.
And proof I still knit occasionally, the sleeves and the fronts of the Must-Have, just cast on for the back: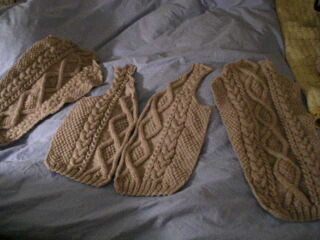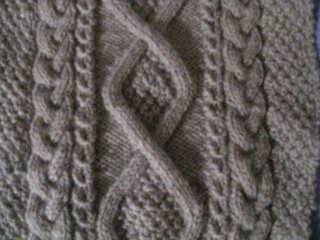 Happy Thanksgiving. Give the love you've got – we're so lucky, ain't we?
Get a Free Short Story!
Subscribe to get a free copy of Socks for Alex, a Cypress Hollow Short Story, compatible with all devices!