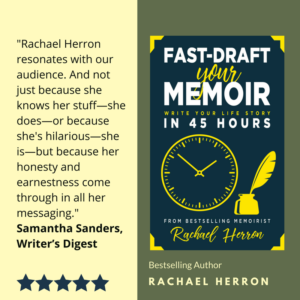 This is your roadmap for completing the memoir you've dreamed about writing. 
Everyone has a story worth telling.
This isn't just for people who already call themselves writers.
You have a story, my friend. Even if you've only ever dreamed of writing your story down, to pass on to kids or grandkids or that guy who thought you'd never amount to anything (that guy's a jerk, by the way, and I'm not inviting him to my hot tub party for what he did to you), this is your instruction manual.
In this book, you'll learn:
What a memoir is, exactly
Why you should (and why you shouldn't) write a memoir
How to start it, and how to get it done
How to structure your story to make it truly satisfying to your reader
How to tell the truth when memory is fallible or weak
How to protect loved one's feelings
How to actually make yourself write
How to revise it after you type The End
How to get it published
This book isn't just about memoir, though.
This book is a collection of every tip and trick I've ever learned about writing. If you're only interested in writing novels or poems or short-stories, this book is still for you.
Based on the curriculum I put together when teaching this class at Stanford (which is a $650 class, y'all), Fast-Draft Your Memoir is only $5.99 in ebook, or $11.99 in print. It's also awesome to order it from your local library (libraries are the best!) if you're on a budget!
Buy Links:
Amazon | Kobo | iBooks | B&N | GooglePlay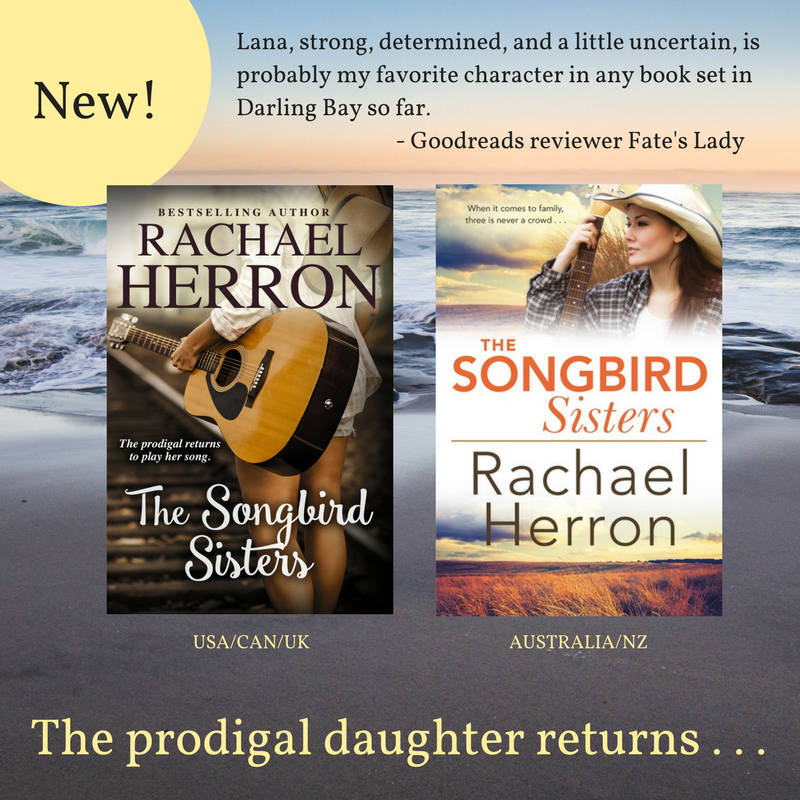 Book 3 in the Songbird Trilogy – The story of the three Darling sisters continues in this sparkling romantic comedy of love, courage and finding your own voice. (STANDS ALONE, can be read first!)
When their world-famous band The Darling Songbirds split up acrimoniously, sisters Adele, Molly and Lana went their separate ways. A decade on, Adele and Molly have finally reconciled.
However, Lana has remained stubbornly estranged – until now. Lana Darling's bank account is finally filled to the top, thanks to the song she sold to another singer, but she's never made it as a solo artist. Is it finally time to give it all up?
But when she heads home to Darling Bay, she has country music super-mega-star Taft Hill hot on her heels. The sexy star isn't prepared to let her call it quits – especially when he desperately needs new songs for his album.
Lana and Taft have a history – and both have secrets to hide. But when events take an unexpected turn, will Lana choose her career or Taft? Or will she chose the long-awaited chance to get back in harmony with her songbird sisters?
A heart-warming, laugh-out-loud installment in the small town you love to visit. 
BUY HERE:
Amazon | Kobo | iBooks | Nook | GooglePlay | Australia/NZ (different cover!)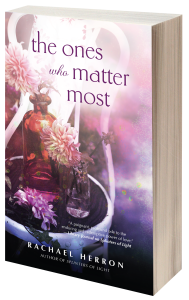 The Ones Who Matter Most
Editor's Pick, Library Journal
From the acclaimed author of Splinters of Light and Pack Up the Moon comes a beautiful novel about two very different women who are about to get a second chance at creating a family…

 After her husband dies unexpectedly, Abby Roberts comes across something startling: wedding photographs of him with another woman, along with pictures of a baby boy. What begins as one woman's search for truth becomes a deep bond forged between the unlikeliest of people.
"Herron cleverly creates in Abby and Fern two characters with emotional depth, weaving a vivid and moving story of unlikely connections. For fans of character-driven women's fiction such as books by Kristin Hannah (The Nightingale)."    See "Editors' Spring Picks," Library Journal—Karen Core, Detroit P.L.
Get a Free Short Story!
Subscribe to get a free copy of Socks for Alex, a Cypress Hollow Short Story, compatible with all devices!