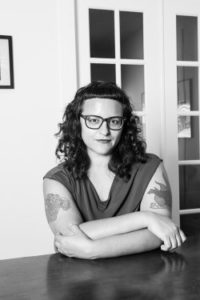 Wendy C. Ortiz is a Los Angeles native. She is the author of Excavation: A Memoir (Future Tense Books, 2014), Hollywood Notebook (Writ Large Press, 2015), and the forthcoming Bruja (Civil Coping Mechanisms, Oct. 31, 2016).
Her work has been profiled or featured in the Los Angeles Times, Los Angeles Review of Books, The Rumpus, and the National Book Critics Circle Small Press Spotlight blog. Her writing has appeared in The New York Times, Hazlitt, Vol. 1 Brooklyn, The Nervous Breakdown, Fanzine, and a year-long series appeared at McSweeney's Internet Tendency.
Craft tip (via working in an online workshop with Lydia Yuknavitch): Look at endings as a kind of death.
Listen above or subscribe on:
iTunes | Stitcher | Soundcloud| Youtube | Facebook
Get a Free Short Story!
Subscribe to get a free copy of Socks for Alex, a Cypress Hollow Short Story, compatible with all devices!