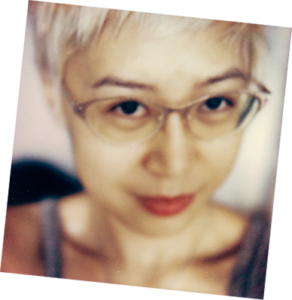 Bio: Esmé Weijun Wang is an award-winning author and advocate. At esmewang.com, she provides resources that assist aspiring and working writers in developing resilience on the path to building a creative legacy. Wang's emphasis on resilience originates from her own experiences as a writer, having learned the importance of adapting to difficult times from living with schizoaffective disorder and late-stage Lyme disease. She studied creative writing and psychology at Yale and Stanford, and received her MFA from the top-tier Creative Writing program at the University of Michigan. The author of THE BORDER OF PARADISE (Unnamed Press, 2016), as well as the chapbook LIGHT GETS IN, Wang has written for Catapult, Hazlitt, Lit Hub, Salon, and Lenny, and been written about in the New Yorker Online, Fusion, and the New York Times. She delights in organizational tools, handwritten letters, and her home base of San Francisco. Find her e-letter, as well as the complimentary Creative Legacy Check-In, at esmewang.com/e-letter.
UPDATE: On July 6, 2016, just as this episode went up, she won the Graywolf Press Nonfiction Prize for her upcoming book, The Collected Schizophrenias. Congratulations, Esmé!
Craft Tip: Esmé attributes this idea to Professor Elizabeth Tallent (Stanford): If you feel an instinct to go toward a certain plot point or even a line or paragraph, challenge yourself. Often, the plot point you're heading toward is actually a cliche and the reason you're headed that way is that it's the easiest way.
Listen above or subscribe on:
iTunes | Stitcher | Soundcloud| Youtube | Facebook
Get a Free Short Story!
Subscribe to get a free copy of Socks for Alex, a Cypress Hollow Short Story, compatible with all devices!