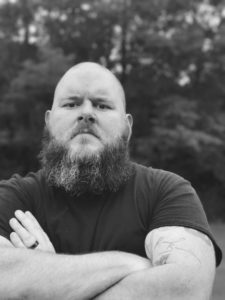 Zach Bohannon talks about co-writing, the new Scrivener, launch plans and mailing lists.
Zach is a horror, science fiction, and fantasy author. His breakout post-apocalyptic zombie series, Empty Bodies, was an Amazon #1 bestseller. In addition, he is also the co-owner of Molten Universe Media, where he co-writes with author J. Thorn. The duo also hosts a unique retreat for authors called Authors on a Train.
He lives in Tennessee with his wife, daughter, and German shepherd. He loves hockey, heavy metal, video games, reading, and he doesn't trust a beer he can see through. He's a retired drummer and has had a beard since 2003—long before it was cool.
How Do You Write Podcast: Explore the processes of working writers with bestselling author Rachael Herron. Want tips on how to write the book you long to finish? Here you'll gain insight from other writers on how to get in the chair, tricks to stay in it, and inspiration to get your own words flowing.
Listen above, watch below, or subscribe on:
Craft Tip: Don't overuse dialogue tags!
Book recommendation: Dark Matter, Blake Crouch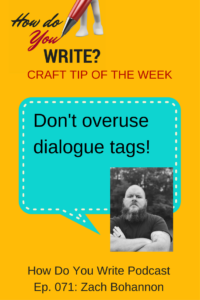 Sign up for Rachael's FREE weekly email in which she encourages you to do the thing you want most in the world. You'll also get her Stop Stalling and WritePDF with helpful tips you can use now to get some writing done (free).
Encouragement, once a week. Free.
Do this for yourself, for the writer you want to be.