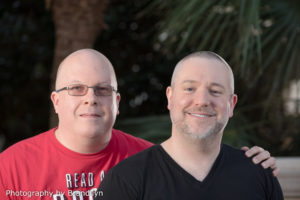 Jeff Adams and Will Knauss talk about not fearing your editor and various methods to deal with self-doubt and resistance.
Jeff and Will are husbands, authors and podcasters based in Northern California. They write gay romances, sometimes together and other times separately. Jeff also writes young adult LGBT fiction. Together they host "Jeff & Will's Big Gay Fiction Podcast," a weekly show devoted to gay romance literature and the pop culture they love.
Listen above, watch below, or subscribe on:
Craft Tip: Don't be afraid of your editor.
Book Rec from Jeff: Turtles All the Way Down, John Greene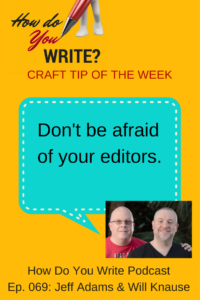 Sign up for Rachael's FREE weekly email in which she encourages you to do the thing you want most in the world. You'll also get her Stop Stalling and WritePDF with helpful tips you can use now to get some writing done (free).
Encouragement, once a week. Free.
Do this for yourself, for the writer you want to be.