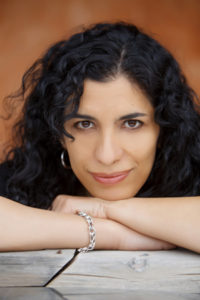 Lorena Hughes talks about finding your own truth and determining what's right for your writing by listening to yourself.
Lorena was born and raised in Ecuador until moving to the U.S. at 18. She has a degree in fine arts and mass communication & journalism from The University of New Mexico. Her previous work has won first place at the 2011 Southwest Writers International Contest in the historical fiction category, earned an honorable mention at the 2012 Soul-Making Keats Literary Competition, and placed quarter-finalist in the 2014 Amazon Breakout Novel Award. The Sisters of Alameda Street is her first novel.
Craft Tip: Don't be afraid to talk to strangers when researching.
Book Recommendation from Lorena: Elena Ferrante's Neopolitan Novels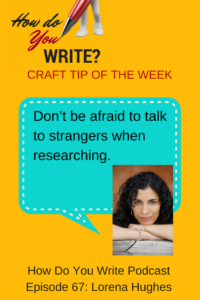 Sign up for Rachael's FREE weekly email in which she encourages you to do the thing you want most in the world. You'll also get her Stop Stalling and WritePDF with helpful tips you can use now to get some writing done (free).
Encouragement, once a week. Free.
Do this for yourself, for the writer you want to be.