Bestselling author Veronica Wolff
talks about finding your writing community, about treadmill desks, and about how to remember what you love about the project you're writing right now.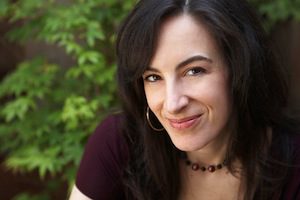 Veronica Wolff is the bestselling author of over a dozen books, spanning several genres for both adults and kids. Penguin Books published her first thirteen titles, some of which were also translated into German and Portuguese. Her first book, MASTER OF THE HIGHLANDS, a time travel romance inspired by real events and figures in Scottish history, won the National Readers' Choice Award for Best Paranormal Romance of 2008. ISLE OF NIGHT, the first in her teen "Watchers" series, won the same honor for best Young Adult of 2011. She lives with her husband and two teenage children and currently focuses her efforts on Young Adult and Middle Grade fiction.
Veronica's Book Recs: 
Between Shades of Gray, Ruta Sepetys
Close Range, Annie Proulx
How Do You Write Podcast: Explore the processes of working writers with bestselling author Rachael Herron. Want tips on how to write the book you long to finish? Here you'll gain insight from other writers on how to get in the chair, tricks to stay in it, and inspiration to get your own words flowing.
Listen above, watch below, or subscribe on: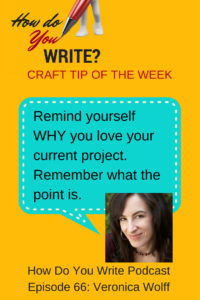 \
Sign up for Rachael's FREE weekly email in which she encourages you to do the thing you want most in the world. You'll also get her Stop Stalling and WritePDF with helpful tips you can use now to get some writing done (free).
Encouragement, once a week. Free.
Do this for yourself, for the writer you want to be.