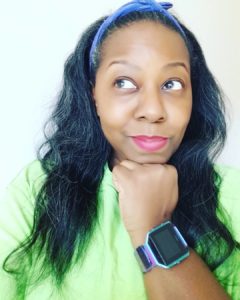 In this episode, the amazing Michelle Spiva shares the 5 essential things she does to make sure her books are the ultimate page turners.
Define, harness, and propel your unique creative brilliance. That's what you'll discover during an encounter with Michelle Spiva. With an MBA-Finance, MAPsych, Masters of Divinity (Education Concentration), and 20+ years' experience as a psychotherapist and Corporate Finance strategist, Michelle's approach to all things publishing and personal management is relevant, contemporary and useful wisdom. Experience Michelle's witty and common-sense approach to thriving as a consistently productive and profitable author.
How Do You Write Podcast: Explore the processes of working writers with bestselling author Rachael Herron. Want tips on how to write the book you long to finish? Here you'll gain insight from other writers on how to get in the chair, tricks to stay in it, and inspiration to get your own words flowing.
Listen above, watch below, or subscribe on:
iTunes | Stitcher | Youtube | Facebook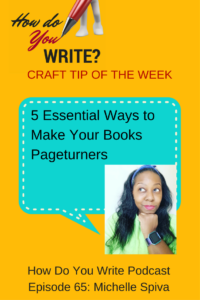 Sign up for Rachael's FREE weekly email in which she encourages you to do the thing you want most in the world. You'll also get her Stop Stalling and Write PDF with helpful tips you can use now to get some writing done (free).
Encouragement, once a week. Free.
Do this for yourself, for the writer you want to be.