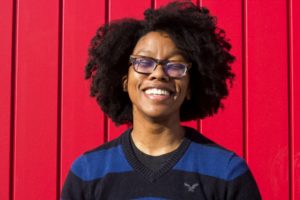 Donika Kelly is a delightful ball of energy who is more prone to stability when it comes to her writing than any cliched poet's angst, and it's lovely to listen to her talk about how she stays inspired to do her best work.
Donika Kelly is the author of BESTIARY (Graywolf 2016), winner of the 2015 Cave Canem Poetry Prize, long listed for the National Book Award (2016), and a finalist for a Lambda Literary Award (2017), She's also the author of the chapbook AVIARIUM (500 Places 2017). A Cave Canem Graduate Fellow, she received her MFA in Writing from the Michener Center for Writers and a Ph.D. in English from Vanderbilt University. Her poems have been appeared or are forthcoming in Virginia Quarterly Review, Tin House, and Gulf Coast. She is an Assistant Professor at St. Bonaventure University, where she teaches creative writing.
How Do You Write Podcast: Explore the processes of working writers with bestselling author Rachael Herron. Want tips on how to write the book you long to finish? Here you'll gain insight from other writers on how to get in the chair, tricks to stay in it, and inspiration to get your own words flowing.
CRAFT TIP: Remember the physicality in your writing.
Listen above, watch below, or subscribe on:
iTunes | Stitcher | Youtube | Facebook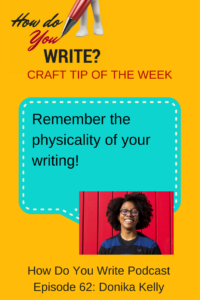 Sign up for Rachael's FREE weekly email in which she encourages you to do the thing you want most in the world. You'll also get her Stop Stalling and Write PDF with helpful tips you can use now to get some writing done (free).
Encouragement, once a week. Free.
Do this for yourself, for the writer you want to be.