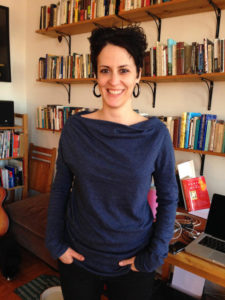 Fiona Maazel is author of the novels A Little More Human (2017), Woke Up Lonely (2013); and Last Last Chance (2008).
Maazel is winner of a 2017 Guggenheim Fellowship and the Bard Prize for Fiction. Her stories have appeared in Conjunctions, Harper's, Ploughshares, Tin House, and Best American Short Stories 2017.
She has taught in the creative writing programs at Brooklyn College, NYU, Adelphi, Princeton, Syracuse, Columbia, and the University of Leipzig, Germany, and is currently the Director of Communications for a legal nonprofit, Measures for Justice. She lives in Brooklyn, NY.
Listen above, watch below, or subscribe on:
iTunes | Stitcher | Youtube | Facebook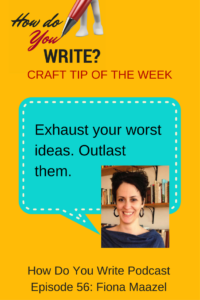 Sign up for Rachael's FREE weekly email in which she encourages you to do the thing you want most in the world. You'll also get her Stop Stalling and Write PDF with helpful tips you can use now to get some writing done (free).
Encouragement, once a week. Free.
Do this for yourself, for the writer you want to be.