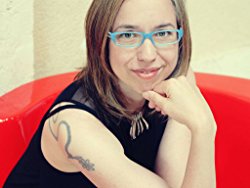 Cartoonist and writer Jessica Abel is the author of Growing Gills, Out on the Wire, La Perdida, and two textbooks about making comics, Drawing Words & Writing Pictures and Mastering Comics. Abel's new new science fiction comics series, Trish Trash: Rollergirl of Mars debuted in November 2016. She is Chair of the Illustration Program at the Pennsylvania Academy of Fine Arts, and lives with her family in Philadelphia.
Craft Tip: Pick one goal at a time to work on.
Listen above or subscribe on:
iTunes | Stitcher | Youtube | Facebook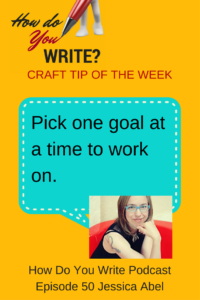 Sign up for Rachael's FREE weekly email in which she encourages you to do the thing you want most in the world. You'll also get her Stop Stalling and Write PDF with helpful tips you can use now to get some writing done (free).
Encouragement, once a week. Free.
Do this for yourself, for the writer you want to be.