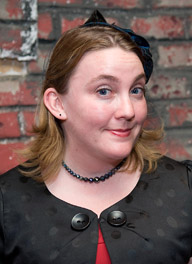 Bethany Herron has had short works of nonfiction and fiction published in The Old Schoolhouse Magazine, PEEQ, and the anthology Bad-Ass Faeries: It's Elemental. In her professional life, she's been a grant writer for nine years, crafting hundreds of proposals on tight deadlines. Before that, she put her English degree to use working at a small publishing house in Oakland. She's also put over 100,000 miles on her pickup truck Tach, crossing the country on backroads, and racked up even more mileage on the tracks as a freight train conductor. She blogs at www.bethanyherron.com.
AMERICA THE STRANGE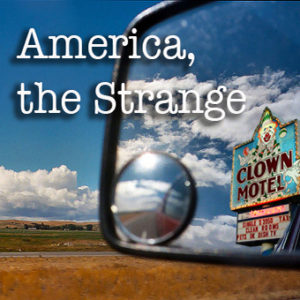 Bethany's about to get on the road, and could (literally) use some help with gas money. Check out her amazing Kickstarter and perks (writing from the road!) HERE. 
Listen above or subscribe on:
iTunes | Stitcher | Youtube | Facebook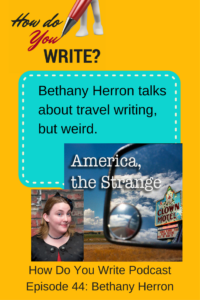 Sign up for Rachael's FREE weekly email in which she encourages you to do the thing you want most in the world. You'll also get her Stop Stalling and Write PDF with helpful tips you can use now to get some writing done (free).
Encouragement, once a week. Free.
Do this for yourself, for the writer you want to be.