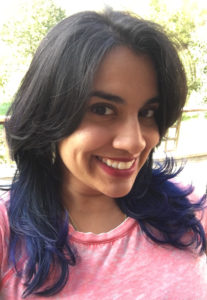 Alisha Rai writes hot and emotionally complex contemporary romance novels and is frequently sought as a speaker on topics such as love in the digital age, sex positivity, and inclusive representation in romance and media. She is the first author to have an indie-published book appear on Washington Post's annual Best Books list. Her books have also won the RT Reviewers Choice Award and have received critical attention and rave reviews from sources such as Library Journal, USA Today, BookRiot, Washington Post, Bitter Empire, NPR, and Smart Bitches Trashy Books. Alisha spends most of her time traveling, reading, dreaming up sexy heroes and heroines, and tweeting.
Craft Tip: Edit out of order! 
Listen above or subscribe on:
iTunes | Stitcher | Youtube | Facebook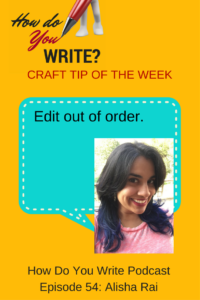 Sign up for Rachael's FREE weekly email in which she encourages you to do the thing you want most in the world. You'll also get her Stop Stalling and Write PDF with helpful tips you can use now to get some writing done (free).
Encouragement, once a week. Free.
Do this for yourself, for the writer you want to be.