Dang. I'm soooo tired. Got up yesterday at 9am, had donuts at the beach with Mama. (Speaking of the beach, here are Mariko, Hedi and the little mama the day prior.)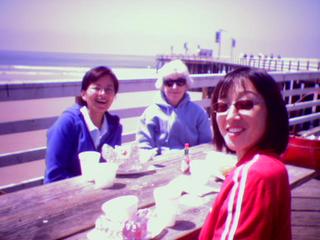 Now I'm at work, 0442 in the ay-em. Yawn. I feel like a Bad Blogger, but I'm too tired to post more. Only this: I had lunch at In'n'Out this afternoon (yesterday, whatever), and I'm convinced they are some kind of weird cult. (Overlook the grammar, please. Cain't think right.)
1) Every employee is young and white. No matter WHERE you go, they're young and white. Check.
2) There are the tiniest little bible verses printed on the cups and bottoms of the food labels. They're not quoted, only referenced. I remember looking up one of the Revelations ones once, and it freaked me out a bit.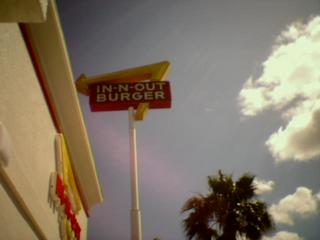 But DAMN, it's a good burger.
Off in 14 minutes. To sleep…..
More later,
xoxxxzzzzzzzzz
Get a Free Short Story!
Subscribe to get a free copy of Socks for Alex, a Cypress Hollow Short Story, compatible with all devices!