It's done! Made with Baby Bernat in cotton, using Bonnie Marie's awesome pattern. It has a few mocha coffee spots on the front, and I'm a little alarmed at how the stripes in the bust kind of striped out into wide swathes of solid color, but it's cozy and soft. I used the fabulous wide strap version, but I raised the neck in the back.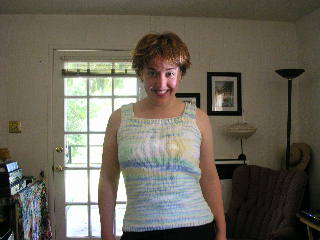 Okay, weird pose. I was in a hurry to go to work.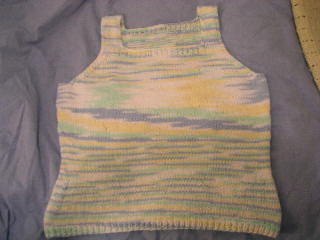 See the mocha stain?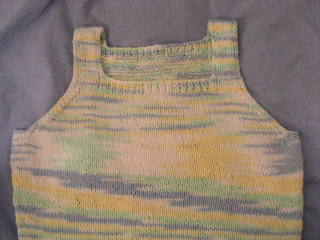 Raised neck.
Oooh la!
Get a Free Short Story!
Subscribe to get a free copy of Socks for Alex, a Cypress Hollow Short Story, compatible with all devices!