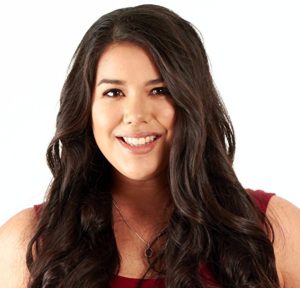 Monica Leonelle has written over half a million words of fiction spread across several genres and series, most notably her young adult urban fantasy and paranormal romance series, Waters Dark and Deep. Monica also writes about indie publishing at ProseOnFire.com. Her most recent nonfiction series, Growth Hacking for Storytellers, has helped thousands of writers write faster, become better storytellers, and find their way to success. She's also the creator of the Breakout Author Masterclass. Monica lives in a very, very old, 3-story home in St. Louis, MO with her husband and adorable westie, Mia. It possibly has ghosts. And definitely has a secret passage.

Craft tip: Paying attention to theme can really help you hone in on the delivery and experience you want to deliver to people.
Listen above or subscribe on:
iTunes | Stitcher | Youtube | Facebook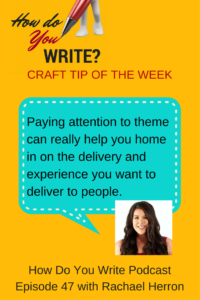 Sign up for Rachael's FREE weekly email in which she encourages you to do the thing you want most in the world. You'll also get her Stop Stalling and Write PDF with helpful tips you can use now to get some writing done (free).
Encouragement, once a week. Free.
Do this for yourself, for the writer you want to be.