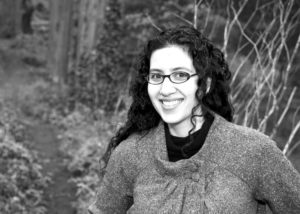 USA Today bestselling author Gigi Pandian spent her childhood being dragged around the world by her cultural anthropologist parents, and now lives outside San Francisco with her husband and a gargoyle who watches over the garden. A cancer diagnosis in her thirties taught her that life's too short to waste a single moment. Gigi writes the Jaya Jones Treasure Hunt mysteries, the Accidental Alchemist mysteries, and locked-room mystery short stories. Her fiction has been awarded the Malice Domestic Grant and Lefty Awards, and short-listed for Macavity and Agatha Awards.
Craft Tip: When you're stuck, move the medium in which you're writing.
Listen above or subscribe on:
iTunes | Stitcher | Youtube | Facebook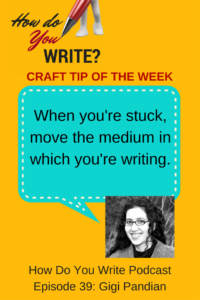 Sign up for Rachael's FREE weekly email in which she encourages you to do the thing you want most in the world. You'll also get her Stop Stalling and Write PDF with helpful tips you can use now to get some writing done (free).
Encouragement, once a week. Free.
Do this for yourself, for the writer you want to be.