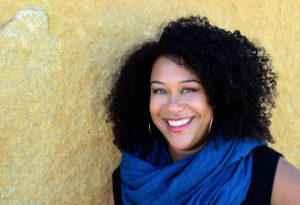 Lisa Marie Rollins is poet, playwright, theater director and dramaturg. She was a CALLALOO Journal London Writing Workshop Fellow, is an alumni in Poetry of VONA Writing Workshop and was a Poet in Residence at June Jordan's Poetry for the People at U.C. Berkeley. Her writing is published in Other Tongues: Mixed-Race Women Speak Out, River, Blood, Corn Literary Journal, Line/Break, As/Us Literary Journal,The Pacific Review and others. Currently, she is finishing her new manuscript of poems, Compass for which she received the 2016 Mary Tanenbaum Literary Award from San Francisco Foundation. She is in development with her new play, Token and was a 2015-16 playwright member of Just Theater Play Lab in Berkeley. She holds graduate degrees from The Claremont Graduate University and UC Berkeley. She is currently a Guest Artist Director at St Mary's College in Performance Studies, a Resident Artist with Crowded Fire Theater and a Artist-in-Residence at BRAVA Theater for Women in San Francisco.
Referenced: The Practice of Poetry: Writing Exercises From Poets Who Teach
Craft Tip: Write lists. It releases you from having to invent something, but also allows you to generate multiple ideas.
Listen above or subscribe on:
iTunes | Stitcher | Youtube | Facebook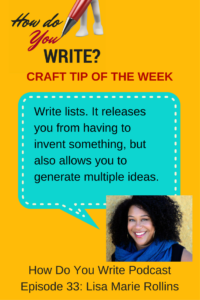 Sign up for Rachael's FREE weekly email in which she encourages you to do the thing you want most in the world. You'll also get her Stop Stalling and Write PDF with helpful tips you can use now to get some writing done (free).
Encouragement, once a week. Free.
Do this for yourself, for the writer you want to be.