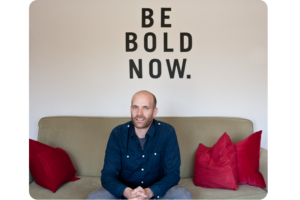 Chris Baty accidentally founded National Novel Writing Month in 1999, and oversaw the event's growth from 21 friends to more than 300,000 writers in 90 countries. Chris now serves as a Board Member Emeritus for NaNoWriMo, and spends his days teaching classes at Stanford University's Writer's Studio, giving talks about writing and creativity, helping companies with content strategy, and endlessly revising his own novels. He's the author of No Plot? No Problem! and the co-author of Ready, Set, Novel. His quest for the perfect cup of coffee is ongoing, and will likely kill him someday.
Craft tip: "When I start a second draft, I don't ever go back to that first draft that I wrote…I'm in a new draft. I don't copy things over. It's all fresh."
Listen above or subscribe on:
iTunes | Stitcher | Youtube | Facebook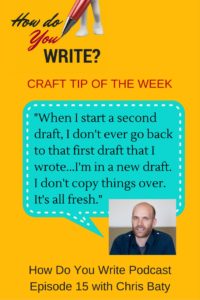 Get a Free Short Story!
Subscribe to get a free copy of Socks for Alex, a Cypress Hollow Short Story, compatible with all devices!