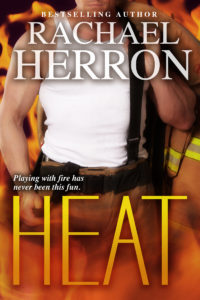 From international bestseller Rachael Herron, comes a book too delightful to put down: 
Bonnie Maddern's whole life goal was to get hired onto the rescue ambulance in Darling Bay. There's nowhere she wants to be more, and saving people's lives is exactly what she does best. Why, then, is she so worried about her new partner, Caz? With him sitting next to her in the rig, nothing seems the way it was. He makes her nervous as a wet cat, and three times as confused as she'd ever been, and she has to fix it. Quick. Even if she has to lie to do it.
Caswell Lloyd is Bonnie's opposite, in everything. She's loud, he's quiet. He's fulfilled by work and thoughts of the cabin he left behind when he moved back home to pick up the pieces of his sick father's life. But the bee in the gorgeous Bonnie's bonnet has something buzzing inside him, too, and when she challenges him to name what it is, he's in for the ride of his life.
Rachael Herron seamlessly blends romance, friendship, and laughter. Barbara Bretton, USA Today Bestselling Author
This heartwarming, hilarious, and red-hot contemporary romance will leave you wishing for a marina view — and a hot fireman — of your very own. For a good time, pack this beach read on your vacation!
Relationships are at the heart of women's fiction, and Herron could teach a master class on creating them. Chicklit Central
CLICK TO BUY NOW!
Get a Free Short Story!
Subscribe to get a free copy of Socks for Alex, a Cypress Hollow Short Story, compatible with all devices!