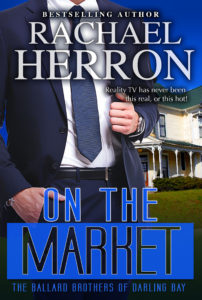 The Bachelor meets The Property Brothers:
Love, property, and construction. What could possibly go wrong?
Liam Ballard is good at buying houses, fixing them up with his brothers, and flipping them for a profit. When Felicia from the network shows up to offer them a reality show (the brothers renovate a house while one of them dates the buyer), the pay is too good to turn down. With it, they'll finally be able to open the after-school program for at-risk youth to honor the man who raised them. But when the very LA-like Felicia decides she'll be the buyer of the property (and his date), Liam wonders for the first time what set of keys he'll want to pass over to her, and will one of them unlock his heart?
A heart-warming, laugh-out-loud installment in the small town you love to visit. 
BUY HERE: 
Amazon | Kobo | iBooks | Nook | GooglePlay
Get a Free Short Story!
Subscribe to get a free copy of Socks for Alex, a Cypress Hollow Short Story, compatible with all devices!