Need Help Getting Your Work Done?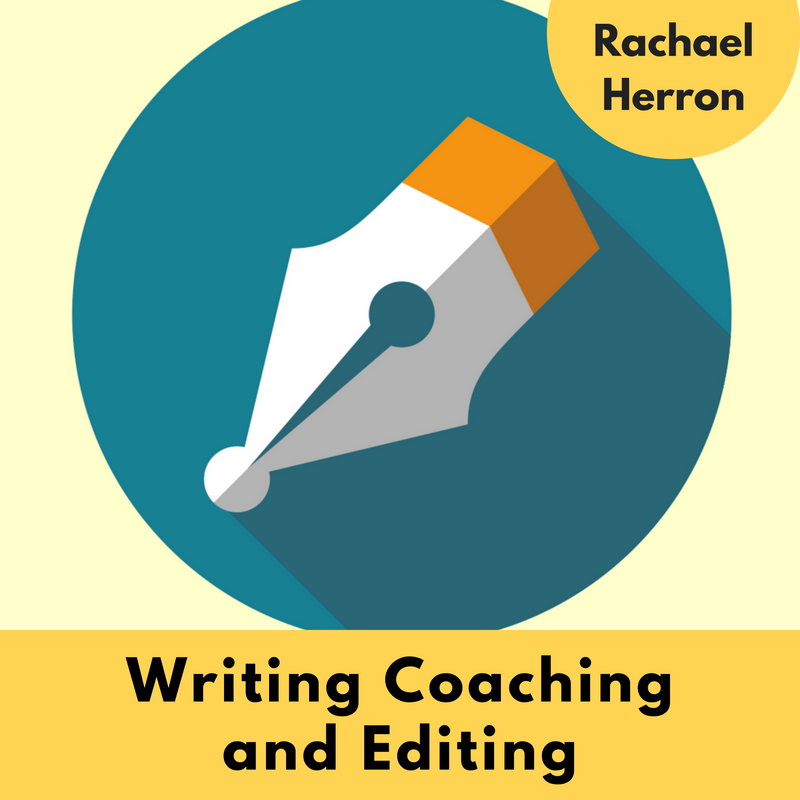 Is writing the most important thing to you, but you're not getting enough of it done?
Do you need another pair of eyes on your work?
Do you need some cheerleading and some honest encouragement?
Do you need some accountability to someone who will expect you to do your work?
Are you not sure whether what you're writing is working?
Do you just plain need help making the current mess into something beautiful?
I can help, whether you need coaching or editing.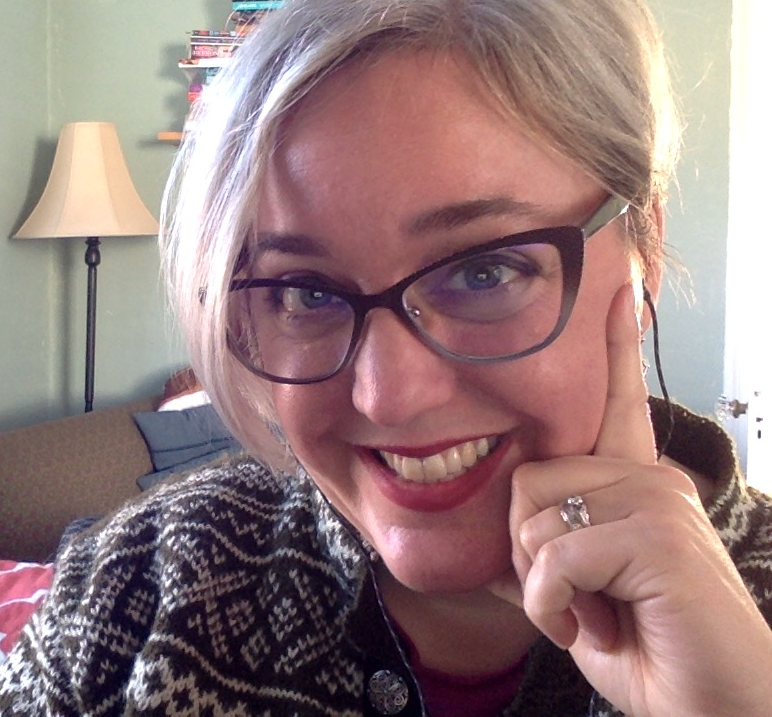 I've written eighteen books, and my body of work includes mainstream fiction, feminist romance, and memoir. I've published with HarperCollins, Penguin, Random House Australia and Chronicle Books. My most recent novel from Penguin, The Ones Who Matter Most, was named a 2016 Editor's Pick by Library Journal. I hold an MFA from Mills College, and I regularly teach at Stanford and University of California Berkeley in the writing extension programs.
I believe in honesty. I don't bullshit my clients, because this is your heart's work. Your work deserves my full attention and truthfulness.
Nothing works to build up a writer better than truthful encouragement. (And I'm really good at offering that.) 
I believe in my students, and nothing makes me happier than to watch them succeed.
One-on-One Writing Coaching
Need encouragement and accountability to get your writing done? Are you having trouble with your manuscript? Have you been rejected by agents or editors with vague responses that don't help you figure out what's wrong with the work? Or do you want to self-publish and just want to make sure you're creating a high-quality product?
One Time Writing Tune-Up – $100
Need a talk-through for your work? Looking for a friendly ear with lots of tested, proven advice? Have a 30-60 minute Skype chat with me! Tell me your plot problems and ask your character queries. Let me know what stumbling blocks you're up against. I'll share tips and tricks to get you back on the right track, and we'll brainstorm your specific plan of action, making sure you're in the driver's seat of your book again. You'll receive an mp3 audio recording or movie (your choice) of our chat to you can re-listen at your leisure.
Publishing Consultation – $100
Similar to the above, in a 30-60 minute Skype chat, you ask me every single thing you ever wanted to know about publishing, both traditional (agents! query letters!) and self-publishing (formats! marketing! promo!). I've been around both blocks many times, and I've learned a lot of things the hard way. I'll share those things so you have an easier time of it. You'll receive an mp3 audio recording or movie (your choice) of our chat to you can re-listen at your leisure.
Monthly Plans:
FREE: Weekly Email of Encouragement
Every week, I send out a short note of encouragement. I share tips and tools that help me. I help you get your butt in gear. You can sign up for this at any time right here.
$100 Patron package: 
You get 30-60 minutes of coaching from me a month. We chat over Skype (usually scheduled between 2-6pm PST), and I send you the recording of our conversation. This doesn't include pages read or critiqued, but it does include the ability to use me as an accountability partner. We can chat about anything you like – your character development, your plan of action, time management, publishing options. You tell me your goals, and at the next session, you tell me how you did, and we work together on your next plan of action. It's simple to sign up (this is the only level I'm always accepting): Pledge at the $100 level at Patreon (you always get full access to the essays I write every month) and also fill out the form below so we can get you on the schedule!
$400 Silver Package:
My most popular plan! Lots of critique, lots of encouragement, and you're on your way. You send me up to 20 pages (5,000 words) a week (total: 80 pages/month). In return, you get:
My critique comments, pointing out your strengths and indicating where you could use work.
My suggestions as to how to best strengthen your work, and tips on how to implement those suggestions.
My tips on finding time in your schedule and making that time work for you. 
A 15-30 minute call (phone, Skype, or Facetime) each week, going over my notes with you, giving you the honest encouragement you need to keep getting better. Or a polite ass-kicking, if that's what you need and ask for.
Monthly plan, cancel anytime. Even one month can get you well on your way.
PLUS: 
MP3 recordings of our phone calls (conducted over Skype or Facetime) so that you can replay our conversations so you don't miss a thing.
This is a popular way to go if you only want one month of coaching and want to get a lot of bang for your buck!
Please note, these calls are scheduled on Thursday afternoons, Pacific Standard Time (PST). 
$500 Gold Package:
You send me up to 40 pages (10,000 words) a week (total 160 pages/month). In return, you get:
All of the above (including double the word count of the Silver Package) plus
Unlimited email access. Send me all your questions and concerns about anything writing-related, and I'll do my best to respond within 24 hours on weekdays, 48 hours on weekends. This includes your questions about query letters, synopses, pitching agents and editors, and how to self-publish. 
The Fine Print: Your time is valuable, as is mine. This is a monthly, retainer-based program. If you do not submit your work on time each week, or if you miss a scheduled conversation, your retainer (due on the first of every month) is non-refundable. I've found this is truly the best way to encourage timely delivery or work.
You are free to change or cancel your plan at any time, effective on the first of the following month.
Editing Services
Editing is different from coaching.
Not currently accepting clients
As your coach (see above packages), I'm your mentor, cheerleader, biggest fan and biggest nag, all rolled into one, while you're getting the work done. 
As your editor, I look over your work when a draft is complete. 
This is a high-level, developmental edit (also known as content editing). This kind of editing includes broad overviews of structural issues like pacing, voice, tone, character development,  and strength of plot lines. You may receive a bit of line-editing when errors get in the way of understanding, but THIS IS NOT A COPY EDIT. Copy edits catch typos and sentence-level errors, and excellent copy editors are both affordable and easily found online.
This is for you if you have a completed novel, memoir, or short story, and you just don't know how to go about revising. Maybe you have the sense that something's wrong, but you can't figure out what it is. Maybe advice up till now has been from peers, and they all say different things.
As a professional editor, I look over your work with fresh eyes and an experienced perspective. This can truly be the game-changing stage in your writing career, the step that takes your work from almost-there to nailed-it.
How I Work With You
You submit your complete manuscript. (I'm sorry, but it's impossible for me to edit an incomplete one. See above for coaching!) In return you get:
An annotated manuscript with clear, concise, and helpful comments and suggestions.
A revision letter detailing where your larger story issues lie (such as character arc, pacing concerns, and plot inconsistencies).
A half-hour recorded phone conversation going over the revision letter, delivered to you afterward in MP3 format (conducted over Skype or Facetime).
Cost: $3/page. 
A page is approximately 250 words, double-spaced, industry standard. Pages formatted differently will be reformatted and charged accordingly.
PLEASE NOTE: I believe that an editor and a writer should be a great fit, otherwise you're wasting your money and I'm wasting your time. To this end, I ask all editing clients to submit four pages of work (1000 words) to me before we enter into a work relationship. In return, I will respond with my comments. This is not a test. You do not have to wow me. (In fact, don't send me something perfect or I'll have nothing to comment on!) This is not about your strength as a writer. Again, my favorite thing is helping new writers strengthen their skills! This is about making sure we understand each other well–that we speak a similar artistic language and have similar end goals.
If interested, please fill out this form. I'll get back to you within 48-72 hours.