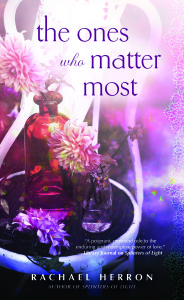 On sale April, 2016
Overview:
From the acclaimed author of Splinters of Light and Pack Up the Moon comes a beautiful novel about two very different women who are about to get a second chance at creating a family…

After her husband dies unexpectedly, Abby Roberts comes across something startling: wedding photographs of him with another woman, along with pictures of a baby boy. Shocked, Abby does something utterly impulsive: She embarks on a journey to discover the family her husband apparently left behind.
Money has always been tight for single mom Fern Reyes, and never tighter than now. But this month, in place of a child-support check, her ex's pretty, privileged wife appears on her doorstep with far too many questions. Unfortunately, her young son is so taken with Abby that Fern doesn't have the heart to send her away.
What begins as one woman's search for truth becomes a deep bond forged between the unlikeliest of people, and the discovery that there are many ways to make a family—as long as you take care…
Conversation Guide Included
"While the journey these women must face together is heartbreaking, their story is ultimately uplifting: a poignant, profound ode to the enduring and redemptive power of love."
– Library Journal
Praise for Rachael Herron's work:
"With this profoundly moving, compelling tale of a woman who is on the verge of losing everything, Rachael Herron will break your heart and then mend it again, leaving you stronger than before. Reading Splinters of Light is a bit like watching a trapeze artist dance nimbly across a high wire: you're left gasping in wonder at her grace and daring. And, when the artist makes it safely to the other side, you cheer and want to see her do it all over again."
-Holly Robinson, author of Beach Plum Island
"Beautifully written and heartbreakingly real, Splinters of Light is a compelling examination of how the bonds between women—sisters, mothers, daughters—are tested by tragedy. The Glass family women will have you smiling in recognition and then grieving, laughing and (consider yourself warned) sobbing along with them right up to the heartfelt ending."
-L. Alison Heller, author of The Never Never Sisters
"In Splinters of Light, Rachel Herron gives her audience an awesome book that grabs the reader by the heartstrings and wrings emotions from the soul in the form of tears as she expertly slices up the reality of life as seen through the eyes of a teenager, a mother and a sister."
-Carolyn Brown, NY Times and USA Today best selling author
"A celebration of the power of love to heal even the most broken of hearts."
-NYT Bestselling Author Susan Wiggs
"A superlative architect of story, Herron never steers away from wrenching events, and yet even moments of deepest despair are laced with threads of hope."
– Sophie Littlefield, author of A Bad Day for Sorry
"Herron's beautifully rendered novel boldly shows us people at their lowest and then makes us fall in love with them."
–Cari Luna, author of The Revolution of Every Day

"The novel is remarkable in its poignancy and style….Herron writes beautifully about the love between a parent and child…Pack Up the Moon is a wonderful weekend read about love, loss, forgiveness and family that leaves readers feeling grateful for their dear ones–and reaching for the tissues."
-The Gazette
"A touching, emotional story based around really realistic characters who people can completely relate to….It's beautiful and haunting and it's perfect."
-Sunshine and Mountains Book Reviews
"An emotional rollercoaster….If you are in need of a heartfelt, highly emotional story, then look no further!"
-Dwell in Possibility
"It's almost impossible to put down; Herron weaves such a poignant story, you find yourself caught up in the characters' lives and are just simply drawn to their hopes, dreams, sorrows, and secrets…I can't recommend it highly enough."
-Minding Spot
Get a Free Short Story!
Subscribe to get a free copy of Socks for Alex, a Cypress Hollow Short Story, compatible with all devices!