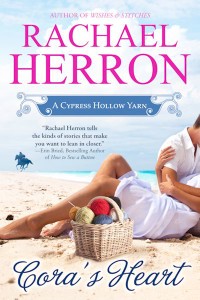 Cora has been hurt too many times. And by one man in particular . . .
Abandoned by her mother and widowed in her mid-twenties, Cora Sylvan has learned the hard way that you should take nothing in life for granted. So everything is planned out to the nth degree – from how to run her farm on a shoestring, to how to survive a major earthquake.
Unfortunately there's nothing in those notes to cover the return of the infuriatingly handsome Mac Wildwood. Her husband's cousin. The man she loved and lost. And Mac, it seems, has a shattering plan of his own up his sleeve.
Cora Sylvan safeguarded everything – but she didn't protect her heart . . .
Available here:
Amazon
Amazon UK
Kobo
iBooks
Nook
Paperback available here!
AUDIOBOOK at Audible and iTunes!
Available in Australia as
Cora's Heart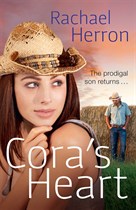 Get a Free Short Story!
Subscribe to get a free copy of Socks for Alex, a Cypress Hollow Short Story, compatible with all devices!