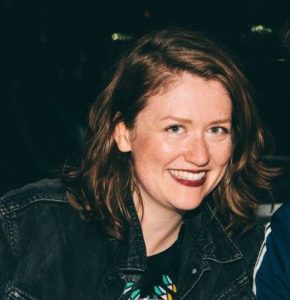 Olivia Dunn is a Visiting Assistant Professor of writing at Skidmore College and a creative writing instructor at the Arts Center of the Capital Region. She holds an MFA from the University of Iowa's Nonfiction Writing Program. She's happy to be back in the Capital Region, where she grew up. Her essays have appeared recently in The Pinch Journal and McSweeney's.
Craft Tip: When I can't figure out what I'm doing, I go back to the big notebooks.
Book Recommendations from Olivia:
The Idiot, Elif Batuman
Hope in the Dark, Rebecca Solnit
Madness, Rack, and Honey, Mary Ruefle
How Do You Write Podcast: Explore the processes of working writers with bestselling author Rachael Herron. Want tips on how to write the book you long to finish? Here you'll gain insight from other writers on how to get in the chair, tricks to stay in it, and inspiration to get your own words flowing.
Listen above, watch below, or subscribe on:
iTunes | Stitcher | Youtube | Facebook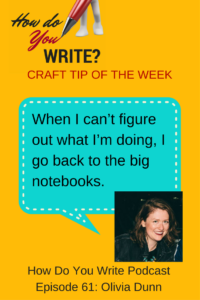 Sign up for Rachael's FREE weekly email in which she encourages you to do the thing you want most in the world. You'll also get her Stop Stalling and Write PDF with helpful tips you can use now to get some writing done (free).