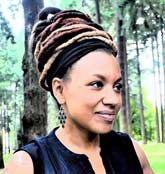 Anna Doogan is a writer, dancer, and mother of three. Her writing has also appeared in Hip Mama, The Literary Kitchen, and Arcadia Magazine's Online Sundries. She was the winner of the 2015 Hip Mama Uncensored/Unchaste Readers Writing Contest for her short story, "Fires." She lives in Portland, Oregon.
Craft Tip: I often make playlists of songs that feel like the piece I'm working on, and even if I can't be writing, I can be hearing the music that's inspiring me.
Listen above or subscribe on:
iTunes | Stitcher | Youtube | Facebook
Sign up for Rachael's FREE weekly email in which she encourages you to do the thing you want most in the world. You'll also get her Stop Stalling and Write PDF with helpful tips you can use now to get some writing done (free).