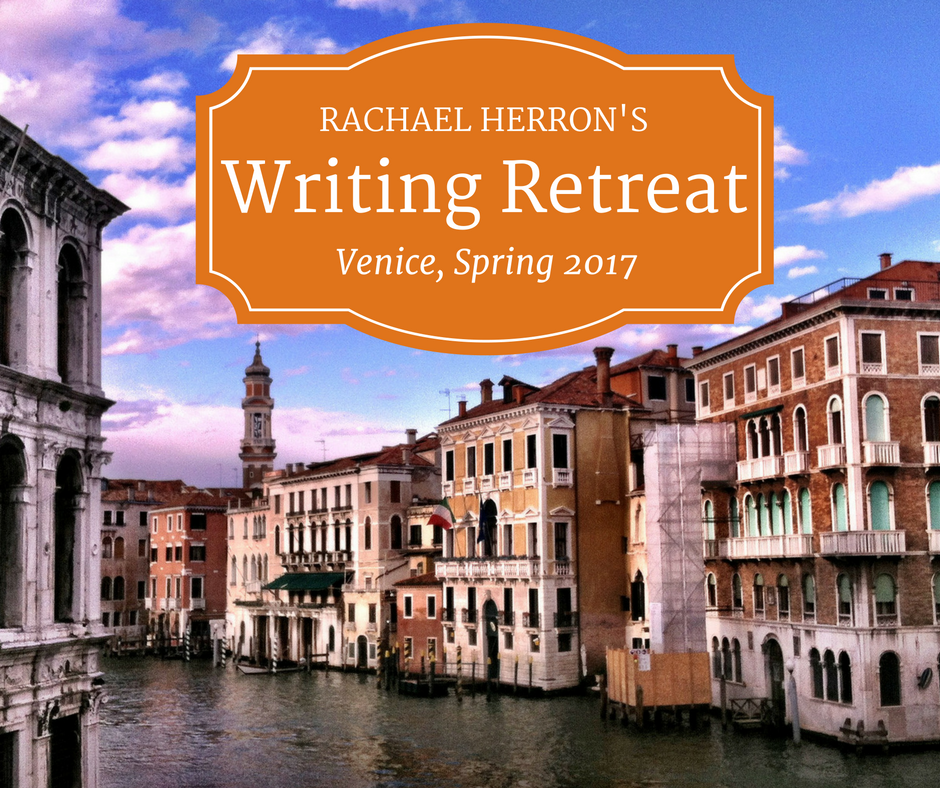 You wake to the bells ringing out over the water. You stretch and reach for your pen, then you jot a few notes while still lingering in bed. You note the light is different here. It has weight and depth but at the same time, it's transparent. Ethereal. The character of the light is constantly changing. Can you capture it in words?
Let's try.
You have breakfast with a group of like-minded women, eating flaky pastry and drinking the perfectly made Italian coffee.
Together, we all head to our work room where you're led through three hours of joyful writing. You'll experiment with your fiction, poetry, or creative nonfiction in an environment that fosters you to do the best work you've ever done. The exercises excite you and delight you. You feel prolific. You feel talented. (Because you are.)
You are inspired by the beauty of the ancient stones. You feel alive with the words running through you. 
In the afternoon, you choose whether you keep writing in one of the dozens of beautiful squares, moving from coffee to wine when the mood hits you, or coming along on one of the group adventures which will include:
Walk through The Doge's Palace

– over the Bridge of Sighs on the Secret Itinerary Tour, putting your feet on the very same white limestone Casanova did.

Ride the vaporetto

out to Murano (the glassblowing island), Burano (known for lace making), and Isola di San Michele (the cemetery island where Igor Stravinsky, and Ezra Pound are buried). For additional joy (recommended): read Watermark while you're there, a gorgeous long-form essay by Joseph Brodsky, and lay flowers on his grave.

Write together in Campo Santo Stefano

(my personal favorite square — you'll see why when we're there), capturing images of passersby with words. Laugh in the sun and eat pizza or gelato. If it's raining, we'll gather inside one of the many osterie, sipping spritz and writing.

Tour the Guggenheim

, my favorite museum in the world — it was once the eccentric Peggy Guggenheim's house on the Grand Canal, and you can almost still hear her cackling with glee as we ogle the naughtiest statue.

Take a walking tour with a local 

who will introduce us to sights and tastes we might have missed by staying on the well-worn tourist path.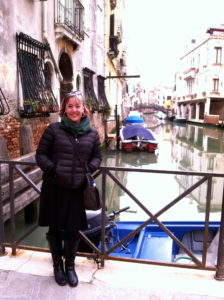 There's no place I love more in the world than Venice. I've been many times over the years, and each time I visit, I fall more in love with La Serenissima. I first visited when I was 24, and I couldn't get enough of the way the light fell and was refracted from the water and stones back up into the air. When I'm there, I feel at home.
Come write with me, and I'll share my passion for both the city and for words with you.
DETAILS
WRITERS OF ALL LEVELS WELCOME!  I'm serious about teaching and about fostering an incredible, affirming experience for every single person who attends. This retreat is open to all who identify as women.
Dates: Check in Sunday April 9, check out April 15, 2017 (stay an extra day or two to be in Italy for Easter Sunday–stunning–or fly home to your family to make it in time for the egg hunt). We'll stay at the Centro Culturale Don Orione Artigianelli, a 14th century convent-turned orphanage-turned 4-star hotel on the Zattere, in Dorsoduro, not far from the Accademia Bridge. Rooms can be reached by elevator and have telephone, private bathroom with shower, hair dryer, safe, and WI-FI connection.
Cost:
Single room: $1600 each. (This hotel doesn't make it much cheaper to share rooms – it's almost the same price per person whether single or double, so the single is a good way to go if you like alone time!)
Double room shared with another workshop participant (you arrange roommate): $1500 each.
Double room shared with a non-workshop participant $2000 ($1500 for you and $500 for partner/spouse/friend for his/her lodging and breakfast). Your guest is welcome to join us for afternoon activities.
All prices USD include:
Five morning writing workshops, three hours each.
A close-knit group of 12-15 other women writers.
Six night lodging (arrive Sunday April 9, depart Saturday April 15), includes VAT hotel tax.
Breakfast.
Prices do not include:
Transport to, from, or within Venice.
Lunches/dinners
Entry into exhibits/museums
Can't come to this one?
If you're not able to attend this retreat, but want to be alerted of upcoming retreats (US, Mexico, Europe forthcoming) sign up here. My writers' list is always the first to know.
Hold your spot now! $500 to reserve, fully refundable (less $15 service charge) until Feb. 1, 2017, when full amount is due.
Currently the retreat is full, but please email me (rachael@rachaelherron.com) to get on the wait list! There may be openings coming!

Get a Free Short Story!
Subscribe to get a free copy of Socks for Alex, a Cypress Hollow Short Story, compatible with all devices!