Let it be said:
I think I might be a little in love with Kris Delmhorst. But can you blame me? The Freight and Salvage was packed, standing room only, and we (all) watched rapturously as she stood unselfconsciously on stage in her black outfit (an homage to Johnny Cash) and cute little black hoodie and sang, letting her voice do what it would. And what it does it perfection. It makes me ashamed that I thought I could sing, once, back in an old life of mine. She closes her eyes…. and it just happens. Click here to download a song that breaks my heart every time. (after you've read the rest – this'll navigate you away – and hey, press the green triangle after it loads – I always have to figure that out the hard way….)
And then today was Christy's official birthday party! Whoo hoo! Thanks for the messages yesterday! Want some cake?
She likes her Booga J bag. It's also useful as a hat when one is stuck on Telegraph in Berkeley with nothing else to wear on one's head. God forbid.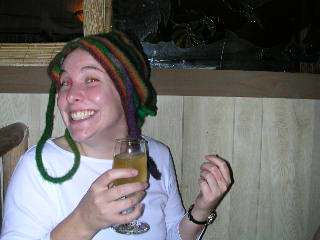 Me, Christy, and her boyfriend Kent at the show. I LOVE taking pictures of myself while holding the camera out. I mean it. I'm stooopid that way.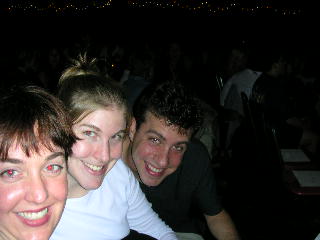 Luau cake. I mean, really. What are you going to do?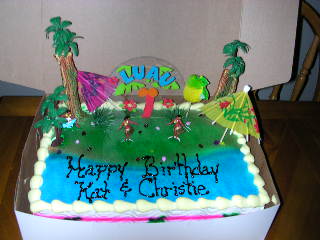 Arrr, matey.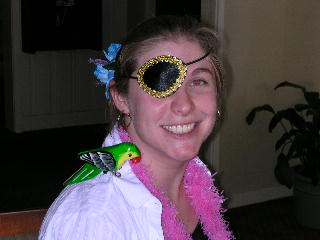 Dunno if you can see this, but it's a Wonder Woman postcard.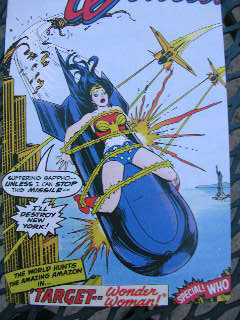 I believe "Suffering Sappho!" is going to be my new war cry!
She got hold of my camera. And some beer, apparently.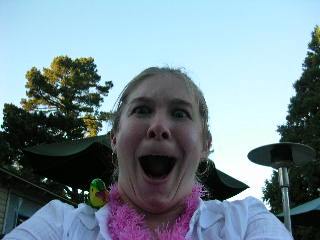 Gratuitous coconut shot: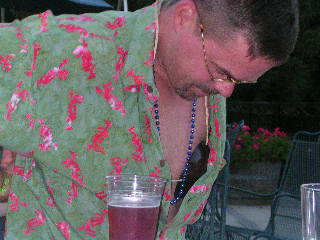 Me'n'the birthday gal. Her friend crocheted the hat for her. Didja know I love love love love my sisters? Go thirty!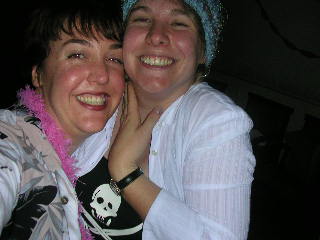 Now go back up and load the Kris Delmhorst song. Listen to the words. Sigh…..
Get a Free Short Story!
Subscribe to get a free copy of Socks for Alex, a Cypress Hollow Short Story, compatible with all devices!