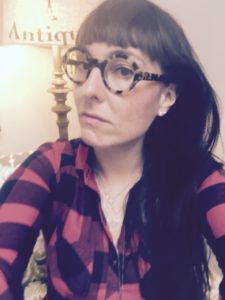 Erika T. Wurth's published works include a novel, Crazy Horse's Girlfriend and two collections of poetry, Indian Trains and One Thousand Horses Out to Sea. Her collection of short stories, Buckskin Cocaine is forthcoming. A writer of both fiction and poetry, she teaches creative writing at Western Illinois University and has been a guest writer at the Institute of American Indian Arts. She is Apache/Chickasaw/Cherokee and was raised outside of Denver.
Craft Tip: What am I writing, and what's the best form for my content?
Listen above or subscribe on:
iTunes | Stitcher | Youtube | Facebook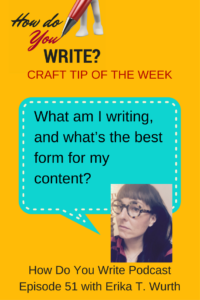 Sign up for Rachael's FREE weekly email in which she encourages you to do the thing you want most in the world. You'll also get her Stop Stalling and Write PDF with helpful tips you can use now to get some writing done (free).
Encouragement, once a week. Free.
Do this for yourself, for the writer you want to be.