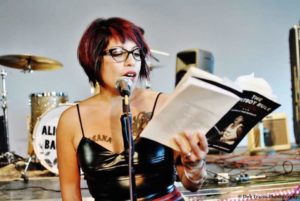 Punk writer, Michelle Cruz Gonzales is the author of The Spitboy Rule: Tales of a Xicana in a Female Punk Band, a book about her days in the groundbreaking female punk band, Spitboy. Gonzales has contributed to Hip Mama Magazine, and published in anthologies and literary journals. She teaches English and creative writing at Las Positas College and lives in Oakland with her son, husband, and three Mexican dogs.
Craft Tip: Don't wait for some Columbus to come along and discover you.
Listen above or subscribe on:
iTunes | Stitcher | Youtube | Facebook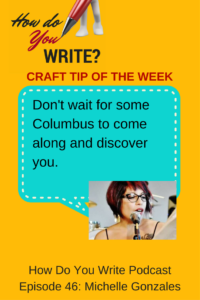 Sign up for Rachael's FREE weekly email in which she encourages you to do the thing you want most in the world. You'll also get her Stop Stalling and Write PDF with helpful tips you can use now to get some writing done (free).
Encouragement, once a week. Free.
Do this for yourself, for the writer you want to be.