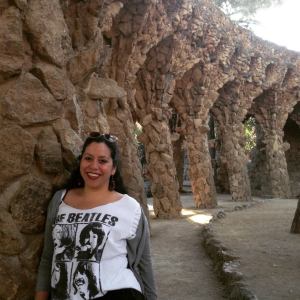 Xochitl-Julisa Bermejo was named a 2012 Los Angeles Central Library ALOUD Newer Poet and the 2013 Poets & Writers California Writers Exchange poetry winner. Her poetry manuscript, Built with Safe Spaces, is inspired by her grandmother, Los Angeles, and the Arizona borderlands. In August 2011 she volunteered as a desert aid worker with the Tucson-based humanitarian organization, No More Deaths, which informed many of her borderland poems. Her book Posada is available now. In Los Angeles, she is the creator and curator of the quarterly reading series HITCHED and a co-founding member of the literary organization, Women Who Submit.  She is a first generation Chicana born and raised in San Gabriel, California and currently lives in the shadows of Dodger Stadium in historic Solano Canyon. She spends her nights listening for the ghosts and coyotes of Chavez Ravine and her days maneuvering the 110 freeway to teach drama and English to high school students in Arcadia, CA.
Craft Tip: Think about the character's motivation. What does the character want?
Listen above or subscribe on:
iTunes | Stitcher | Youtube | Facebook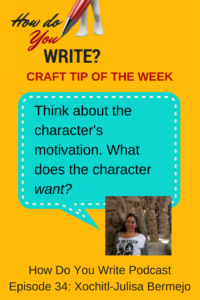 Sign up for Rachael's FREE weekly email in which she encourages you to do the thing you want most in the world. You'll also get her Stop Stalling and Write PDF with helpful tips you can use now to get some writing done (free).
Encouragement, once a week. Free.
Do this for yourself, for the writer you want to be.