Need Help Getting Your Work Done?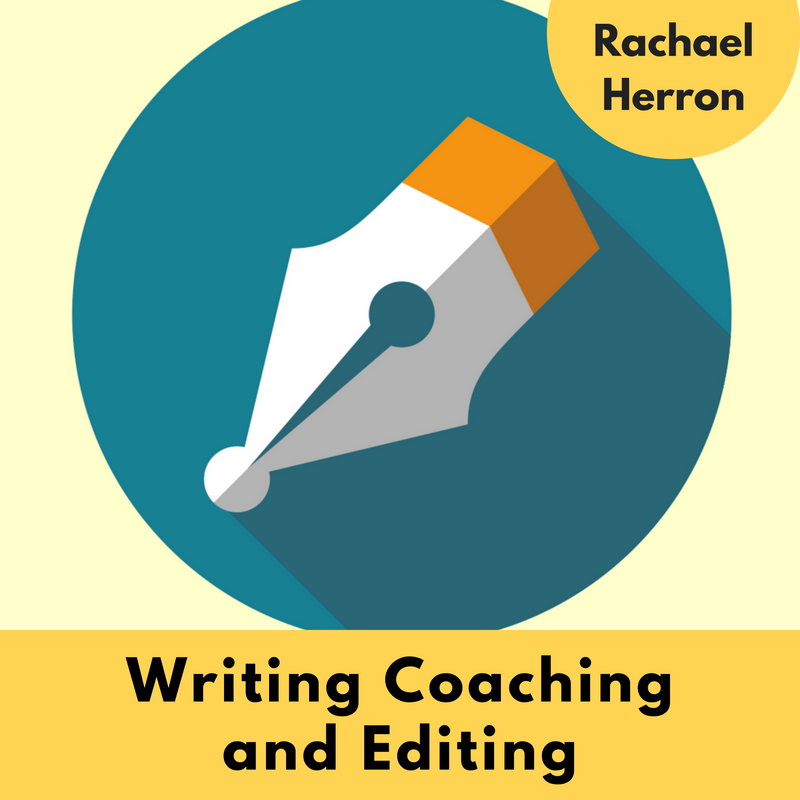 Is writing the most important thing to you, but you're not getting enough of it done?
Do you need another pair of eyes on your work?
Do you need some cheerleading and some honest encouragement?
Do you need some accountability to someone who will expect you to do your work?
Are you not sure whether what you're writing is working?
Do you just plain need help making the current mess into something beautiful?
Have you been rejected by agents or editors with vague responses that don't help you figure out what's wrong with the work?
Or do you want to self-publish and just want to make sure you're creating a high-quality product?
I can help! 



I've written twenty-three books, and my body of work includes mainstream fiction, nonfiction, feminist romance, and memoir. I've published with HarperCollins, Penguin, Random House Australia and Chronicle Books. My most recent novel from Penguin, The Ones Who Matter Most, was named an Editor's Pick by Library Journal. I hold an MFA from Mills College, and I regularly teach at Stanford and University of California Berkeley in the writing extension programs.
I believe in honesty. I don't bullshit my clients, because this is your heart's work. Your work deserves my full attention and truthfulness.
Nothing works to build up a writer better than truthful encouragement. (And I'm really good at offering that.) 
I believe in my students, and nothing makes me happier than to watch them succeed.
The Tune-Up:
Have you lost your writing mojo? Having problems following up on your promises to yourself when it comes to writing? Or do you just need a talk-through for your work? Looking for a friendly ear with lots of tested, proven advice on all things writing- and publishing-related?
Let's talk about YOUR specific concerns and problems around writing. In this 30-minute chat you'll:
Tell me your plot problems and ask your character queries.
Let me know what stumbling blocks you're up against.
Get advice specifically tailored for you to break through your writer's block.
Get tips and tricks to get you back on the right track.
Chat about all things publishing.
Together, we'll brainstorm your specific plan of action, making sure you're in the driver's seat of your book again.
You'll receive a 30-minute call (over Skype or Facetime), giving you the honest encouragement you need to keep getting better (or a polite ass-kicking, if that's what you need and ask for).
Plus, you'll get an mp3 audio recording or mp4 video (your choice) of our chat so you can re-listen at your leisure.
Price: $75.00 
The Tune-Up with Pages Critiqued:
You get ALL OF THE ABOVE, plus: 
My critique comments, pointing out your strengths and indicating where you could use work.
My suggestions as to how to best strengthen your work, and tips on how to implement those suggestions.
A 30-minute call (phone, Skype, or Facetime), going over my notes with you, giving you the honest encouragement you need to keep getting better. Or a polite ass-kicking, if that's what you need and ask for.
You'll also get the mp3 or mp4 (your choice) so you can refer back to it!
Price: $150
$100 Monthly Patron package: 
You get 30-60 minutes of coaching from me a month. We chat over Skype (usually scheduled between 2-6pm PST), and I send you the recording of our conversation. This doesn't include pages read or critiqued, but it does include the ability to use me as an accountability partner. We can chat about anything you like – your character development, your plan of action, time management, publishing options. You tell me your goals, and at the next session, you tell me how you did, and we work together on your next plan of action. It's simple to sign up (this is the only level I'm always accepting): Pledge at the $100 level at Patreon (you always get full access to the essays I write every month) and also fill out the form below so we can get you on the schedule!
FREE: Weekly Email of Encouragement
Every week, I send out a short note of encouragement. I share tips and tools that help me. I help you get your butt in gear. You can sign up for this at any time right here.
If interested in any of the above, please fill out this form. I'll get back to you within 48-72 hours.