Happy Monday! I typed Happy Homeday on accident, but I like it. I don't work 'til tomorrow, so happy homeday it is. That's kind of what yesterday was, too. I had lunch with a friend and then I stayed home for the rest of the day. It was gorgeous. Luxurious. Hey! I told you that I finished these: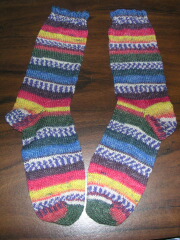 In Fortissima Colori, can't remember the colorway since I throw everything away. It's an annoying habit, this twitch I have to recycle every little bit of paper lying around my house. If I don't, then Adah eats it, which is even more annoying.
So yesterday, I got to start this: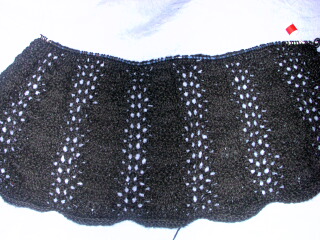 It's the Wave-Along Shawl! Crappy pic, I know. But it's in Cascade Indulgence, and as I have discussed with Marcia, it is nothing BUT indulgence. It brings to mind old Catholic rites – I HAVE bought this indulgence as remission of punishment for old sins. How could I have EVER thought I could work the pattern in Wool-Ease? In fact, Marcia's poem goes like this:
A little wave.
A little shell.
With perverse Indulgence,
I'm going to hell.
I sat and knitted and made wild plans about selling my body on East 14th, just so I could buy enough of the stuff for a sweater. Come on. You would have thought the same thing.
So my night was this:
1. Sitting on the couch with a cat or two, knitting.
2. Watching Carnivale and K Street and movies I'd be too embarrassed to admit to watching (okay, one was The First Wives Club).
3. Eating dinner: A Luna Bar, some Pirates' Booty (thought it was appropriate), a V8 for my vegetable and a banana for dessert. (And this is what I do when I HAVE food in the fridge. I'm a snacker by nature.)
Okay, I'm writing about everything except the one thing I want to write about, which is how hard it's been lately to get off my ass and do my real writing. This is why I started this blog. I started it as a check-in with myself, as a writing prompt, as a way to talk myself into getting to the page. Lately it's turned into a great way to get me to the knitting needles, not the novel that needs to be finished.
So new goal: One thousand words a day, six days a week. With the new shift at work starting next week, this means I'll have to get up at six in the morning (after being used to getting up at six in the afternoon). I've made this goal before, and I swear it's the only way I got so far into the novel in the first place. I slacked, though, and knitted my wooly way downhill, and I have to now slog back up to where I was. I can do it, though. I know I can.
See? Back to cheerleading for myself. Go me! Rah! Give me an Are! Oh! I know what I need.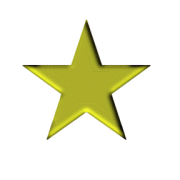 Thanks, Em.
Oh, and I succumbed to the goodness that is Knitty's new tee-shirt – Yarn Ho!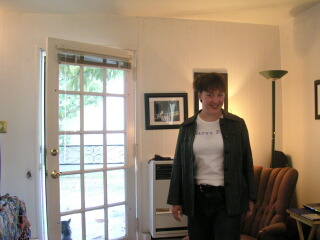 (and that's my new didn't-need-it-but-had-to-have-it used black Yugoslavian leather jacket, justify, justify, justify, it gets COLD here in Cal-I-Forn-I-A)
And Bethany's in North Dakota!
Get a Free Short Story!
Subscribe to get a free copy of Socks for Alex, a Cypress Hollow Short Story, compatible with all devices!