A Cypress Hollow Short Story that fits between the first and second book: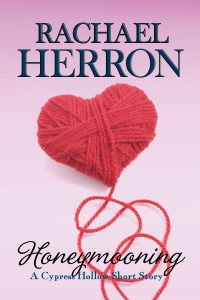 When cashmere-mogul Janet marries the cowboy, she knows she'll have a lot to learn about roughing it. Tom lets her pay for the wedding, but he insists on handling the honeymoon. The budget-minded Tom, however, chooses a tropical destination which might be a little too…casual. If a newly-married couple spends their first week as man and wife trying to keep their clothes on, can the sparks still fly?
Available for $.99 for Kindle, Nook, iBooks, Kobo, and Google Play.
Get a Free Short Story!
Subscribe to get a free copy of Socks for Alex, a Cypress Hollow Short Story, compatible with all devices!