This is a serious question, even though I'm pretty sure it's kind of an annoying one. How to relax? Seriously? Those of you who are good at relaxing, please know that the tight-ass Type A workaholics among us don't actually always enjoy being this way (though truth be told, we often do).
I finished a book on Friday. It was the fastest I've ever written a book, and lord, you know I'm usually fast. And the book is good — I can feel it. (Don't worry — it's at the beginning of its life, off to my editor now, and she'll help me shape it into something I don't have to hope is good, but can actually know is good. God bless an excellent editor.)
I want to relax and take some days off. 
But I literally don't know how.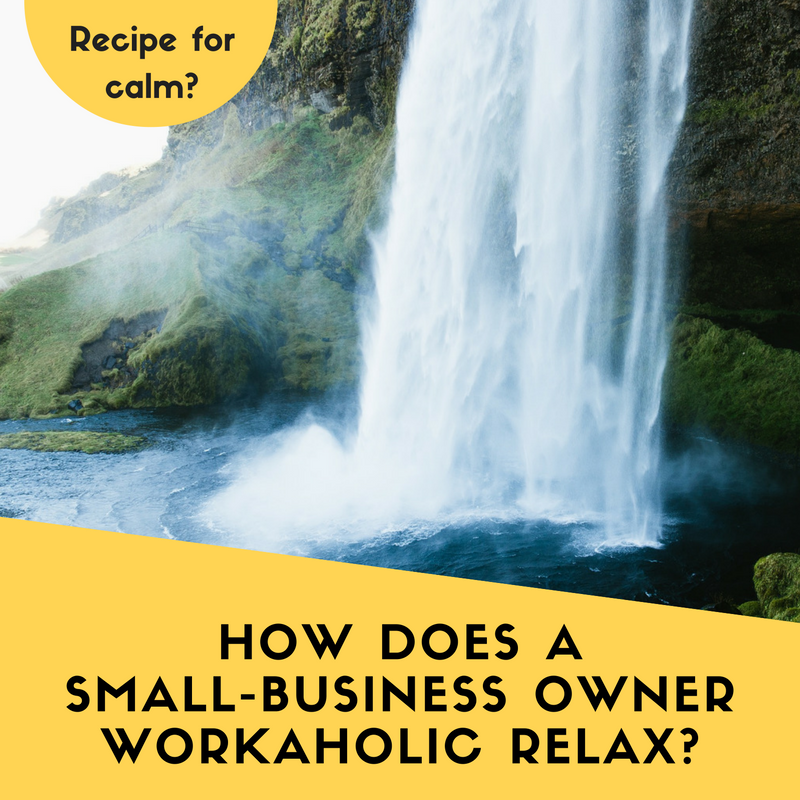 I'm a workaholic. I used to think that was just a funny word, but now it doesn't feel very funny at all.
It's Monday. I managed to work over the weekend (some marketing, and a writer's email). And I'm suddenly drowning in worry that I'm Not Doing Enough. I should be knee deep in the next book idea! I should be writing a Patreon essay! I should be making a new online class! I should be GENERATING REVENUE.
Lala bought a used car this weekend.
She needed one. Her 20-year-old station wagon rained on the inside every time it rained on the outside. The radio didn't work and recently the tape deck stopped, too. It doesn't idle well in traffic and the other day with all three dogs in the car, I pulled over on the freeway because I thought it was on fire. It wasn't, but it was close. We had most of the money saved in the New(ish) Car Fund because YNAB is amazing and taught me about how to save money. We're taking out a loan for the final $3,000 (car was $11,400) to increase Lala's credit rating (which is already stunning) at credit union rate of 2.4%, but we'll try to pay that off quickly.
Doesn't all of this make sense? It does.
And I still panic about money on the regular. 
Seven months into being a full-time writer, I still feel like I'm living the dream and I shouldn't be allowed to. I should have to get a part-time job waitressing or telemarketing or something awful.
I worked hard at a hard job for a long time (17 years, average 60 hours/week). Now that I do what I love, it just feels… It feels too great. I'm constantly waiting for the other shoe to hit the floor.
Today this is what I'd like to do:
Sit on the couch and watch the new Gilmore Girls while knitting. All day.
Here's the problem, and I'm truly asking for advice here: The house isn't tidy. The dishes aren't done. There's poop in the backyard, and the weeds are taking over. My office isn't minimalist anymore — it's a maximalist place with no surface clear, full of yarn and books and clothes that need mending. The front porch, which I'd like to clear off, is full of Stuff, as is the closet in the bedroom.
If I "do a little bit" I'll end up working on these kinds of things until I finally grab half an hour of exhausted TV watching, if even that much. That's not relaxation.
I don't know how to give myself permission to truly let everything go and just enjoy not doing anything important. 
How do you make yourself relax?
Please leave a comment, below. 
All workaholics encouraged to answer, especially those who own their own businesses. Let's crowdsource the answer to this together!