Hello darling readers,
The Songbird Sisters, the final installment in the Darling Songbirds trilogy, comes out TODAY! Now, you know me. This day is an exciting one! I will probably wake at the crack of dawn and think to myself, "My book is winging its way out into the world!" Then I'll spring out of bed and do my new-book dance which looks a lot like this (minus the blowtorch, usually):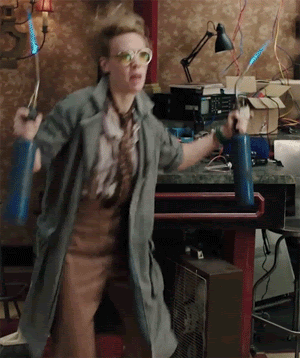 Then I'll just get up and do Very Writerly Things like feed the animals and do yoga and work on a new synopsis that needs to be wrestled while throwing Trader Joe's mochi snacks in my mouth as fast as I can shovel them.
But in the back of mind all day (and all month!) I'll be wondering if Lana Darling's story is in your hands, and even better, in your hearts.
See, Lana's back in town after a long time away. She's not sure if she can repair the relationship between her and her sisters, and to make everything worse, she's failed in her biggest goal: to become a successful singer-songwriter. But in Darling Bay, she can start again, and hopefully do a better job with fixing the old hotel than she did out on the road with her guitar.
Then megastar Taft Hill, the one she sold her most important song to, shows up. He needs more songs from her.
Or that's his excuse, anyway.
BUY LINKS:
Amazon | Kobo | iBooks | Nook | GooglePlay | Australia/NZ
(For another couple of days, the first book, The Darling Songbirds, is only $1.99 in US/UK/CAN in eversion – grab it now if you haven't already.)
EARLY REVIEWS OF THE SONGBIRD SISTERS:
This is quite possibly my favorite Rachael Herron book since the ones (set in Cypress Hollow) that drew me to her work as an author. – Fate's Lady, Goodreads
Maybe it's because I'm the baby in my own family, but I identified with this character. I loved this book. – Tami, Goodreads
One of my favorite returns to Darling Bay! – Karen G, Goodreads
I have to admit to you, this one is my favorite of the three, too. I hope you love Lana and Taft as much as I do. They kept surprising me throughout the book, and I can't be happier that today, they fly.
Thanks and love always,
Rachael
EXCERPT FROM The Songbird Sisters:
This is when Taft Hill first sees Lana Darling singing at the Bluebird in Nashville:
Charisma.
The real deal, she had it by the truckload. When she was singing, she transformed into something different, something electric. She'd been cute when she walked out, eccentric and kind of adorable in her plain black shirt and black jeans. But when she sang, she was beautiful. Her eyes went darker brown, smokier. Her voice seemed to hold up her spine, and her whole body sang to the crowd.
The ungrateful crowd full of sons of bitches who didn't have the courtesy to even watch her. They were too busy texting and taking selfies. They were in a historic room, with someone in front of them making damn history itself, and they couldn't see it.
As Lana Darling's first song ended, Taft stood. He walked to the front table, where a man and woman were involved in a heated discussion about the jalapeño poppers they'd ordered that afternoon.
"I'm telling you, they used light cream cheese."
The woman shook her head. "It was probably full fat. You're not allergic, anyway. Just shut up."
Taft rapped the tabletop with his knuckles so hard he made their Long Island iced teas jump. "Hi. Why aren't you clapping?"
Startled, the couple clapped.
Taft could feel Lana's stare on the back of his neck.
The man's mouth dropped open. "You're … wait, are you –?"
"That I am. You mind if I sit down here with y'all?"
The woman stuttered. "Taft Hill, my God. Of course, sit with us."
Taft pulled out the chair, straddling it backward. "Great."
Both scrambled for their phones, but Taft raised a hand, palm down. "Put 'em away. Enjoy the show."
"Can you just – one picture with me?"
"After." Taft raised a finger to his lips. "You're in the presence of a legend."
"Sorry," the woman said. "Sorry. Of course. You are a legend, I know."
Taft blew out a sharp breath. "Not me. Her."
Lana, only six feet away, snorted. It wasn't a giggle, and it wasn't a chuckle. It wasn't ladylike. It was a snort of derision. It was loud and held no apology. She fiddled with her C-string and started the next song.
Taft fell a little bit in love.
The couple left four songs later, and they missed the best part.
Lana sang "Blame Me."
BUY LINKS:
Amazon | Kobo | iBooks | Nook | GooglePlay | Australia/NZ
Get a Free Short Story!
Subscribe to get a free copy of Socks for Alex, a Cypress Hollow Short Story, compatible with all devices!