Two NEW books coming from Rachael Herron!
First,  March 1, 2016 – Preorder today here!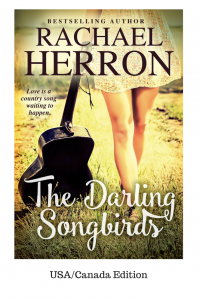 The Darling Songbirds
The first in a new romance series by bestselling author Rachael Herron! Nashville meets the Gilmore Girls when these three country-singing sisters finally come home. 
"Rachael Herron seamlessly blends romance, friendship, and laughter." – Barbara Bretton, USA Today Bestselling Author.
And then, in April: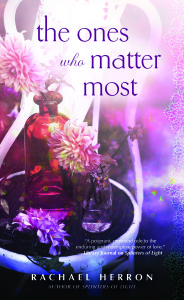 The Ones Who Matter Most
From the acclaimed author of Splinters of Light and Pack Up the Moon comes a beautiful novel about two very different women who are about to get a second chance at creating a family…

 After her husband dies unexpectedly, Abby Roberts comes across something startling: wedding photographs of him with another woman, along with pictures of a baby boy. What begins as one woman's search for truth becomes a deep bond forged between the unlikeliest of people.
"Rachael Herron will break your heart and then mend it again, leaving you stronger than before. Reading Splinters of Light is a bit like watching a trapeze artist dance nimbly across a high wire: you're left gasping in wonder at her grace and daring. And, when the artist makes it safely to the other side, you cheer and want to see her do it all over again."     -Holly Robinson, author of Beach Plum Island, on Splinters of Light
Out April 5, 2016 – Preorder here today!